John Taylor
Non-Executive Chairman
John's most recent focus has been on assisting small cap listed companies with their development. Prior to this, he spent 18 months working in private equity backed portfolio companies, driving operational turnaround initiatives and implementing costing systems. He spent over 20 years in the Army Air Corps, leaving in 2015 with the rank of Lieutenant Colonel. Between 2013 and 2015 he was senior strategic communications officer for the Ministry of Defence. John is a non-executive director of BrandShield Systems Plc, an AIM quoted cyber security company and Pathfinder Minerals Plc. Previously he was a non-executive director of Sabien Technology Group plc, an AIM-quoted provider of energy reduction technologies and a Director of KIN Group Plc which became Bidstack following a Reverse Takeover transaction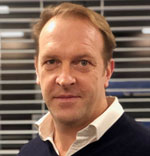 Sohail Bhatti
Finance Director
Mohammed Sohail Bhatti is a Fellow of The Association of Chartered Certified Accountants (FCCA), and has served as finance and non-executive director of a number of private and quoted companies for more than 20 years. In 1998, he joined Transcomm plc, an AIM quoted telecommunications group as finance director for one of its subsidiary undertakings and served for 6 years until its acquisition by British Telecom in 2004. Later that year he supported the private equity acquisition of a former Ericsson data radio technology company, and founded Woodhouse Price Limited, a licensed accountancy practice.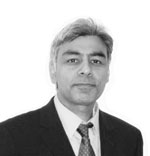 Mark Horrocks
Non-Executive Director
Mark Horrocks has over 37 years' experience in financial markets and has been involved mainly in large scale institutional fund management. He has worked as a research analyst and fund manager for a FTSE100 insurance group. In addition, he has always maintained a keen interest in supporting smaller companies and identifying nascent opportunities as investor and supporting as mentor and, on occasion, board member. In 1997 Mark co-founded Intrinsic Capital Partnership Limited, in order to self-manage the Intrinsic Value PLC Investment Trust, an investor in mainly small/micro capitalized quoted companies. Mark then established Intrinsic Capital LLP in 2007 as a regulated corporate and introductory business and extended the regulatory permission to include a retail investment management offering in 2015 seeking to add value with a straightforward, transparent and cost-efficient service to high net worth and professional investors.