Welcome to Asimilar Group Plc.
Asimilar Group Plc aims to focus on opportunities in the Big Data, Machine Learning, Telematics and Internet of Things sectors.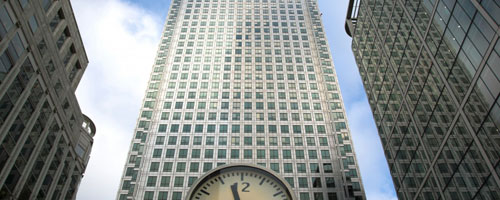 Update on proposed transaction with Sentiance
14 July 2020
The information contained in this announcement is deemed by the Company to constitute inside information as stipulated under the EU Market Abuse Regulation (596/2014). Upon publication of the announcement via a regulatory information service, this information is considered to be in the public domain.
Further to the announcements on 4 and 12 March 2020, Asimilar Group plc (AIM: ASLR) is working on preparing an admission document relating to the proposed subscription in and the granting of options over the equity of Sentiance N.V. ('Sentiance').
The Company notes the announcement published by Mesh Holdings plc ('Mesh') this morning that Mesh has made an offer to acquire the entire issued share capital of Sentiance.
As part of this offer, the Company has received a proposal from Mesh that Asimilar would receive compensation from Mesh in the form of new ordinary shares in Mesh in consideration for the Company novating the following to Mesh:
i) its rights to subscribe for 10,000 new Sentiance shares at a price of €750 per share ("Initial Investment");
ii) an option to purchase 32,225 existing Sentiance shares at an exercise price of €650 per share ("Option 1"); and
iii) a further option to subscribe for 10,000 new Sentiance shares at an exercise price of €750 per share ("Option 2"), all as announced by Asimilar on 4 March 2020.
The Board of Asimilar is exploring the terms of this proposal with Mesh and is pursuing appropriate due diligence to assess its merits.
In the meantime, Asimilar is continuing to work with its Nominated Adviser and other professional advisers on its admission document in relation to the proposals announced on 4 and 12 March 2020.
Further announcements will be made in due course.
Contacts
| | |
| --- | --- |
| Asimilar Group plc | |
| John Taylor, Non-Executive Chairman | via Buchanan |
| | |
| Cairn Financial Advisers LLP | |
| Sandy Jamieson, Liam Murray | Tel: +44 20 7213 0880 |
| | |
| Peterhouse Capital Limited | |
| Duncan Vasey / Lucy Williams | Tel: + 44 20 7220 9797 |
| | |
| Buchanan Communications Limited | |
| Richard Oldworth / Chris Lane | Tel: +44 (0) 20 7466 5000 |